Born in Kolkata, India in the year 1967 to Mr. Ashok and Mrs. Kamalesh Bhootra, brought up in Kolkata and Allahabad in a nuclear family, Ajay was educated in Shree Maheshwari Vidyalaya and St Xavier's College, Kolkata. He was an average student till the 8th standard, not very good at sports or any other cultural activity. He passed most of his time either playing with his buddies or in silliest fights with his younger sister Arti. In the year 1981 when in the 9th standard he suffered tetanus and was hospitalized for a month, advised complete bed rest for another month thereafter. Due to his ill-health condition, he had to put extra effort before appearing for his high secondary examination. His effort paid off and in 1983 he completed high secondary with 1st division marks for the first time in his life.

Family traditions and financial condition did not allow him to focus solely on studies thereafter. Same year he also joined Himalaya Optical, one of the largest and growing Optical Retail Chains of India as an apprentice with no working knowledge, no objectives and no clues as to his own career. But as many say, "Everything happens for a reason". He was introduced to Mr. K. K. Binani, the erstwhile chairman of the company who mentored him, encouraged him and believed in him. His charismatic personality and powerful oratory brought in an unwavering commitment and positive change in Ajay's life. He withdrew himself from the world and completely focused on his career and studies, and was only 16. He attended his classes in the morning, worked during the day and did self-study in the evening. He balanced his studies and work effectively and excelled in both with his hard, sincere and dedicated efforts. Often he was criticized by his own people for giving so much time and energy to his work, but he never paid heed to their words. He further improved his results in the higher secondary and got admission in St. Xavier's College, Kolkata in the year 1985. During this period, he met two new guys in his school Jyoti Kanodia and Vijay Agarwal who soon turned into his bosom friends.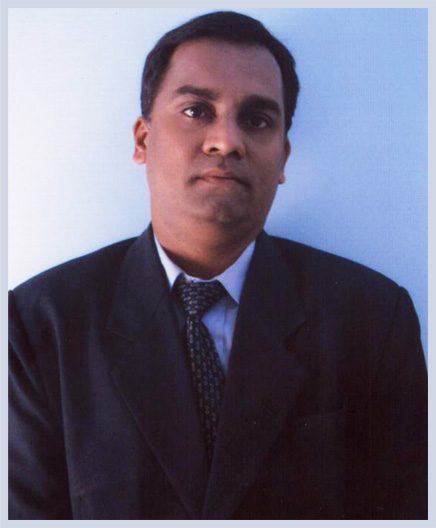 In the year 1987, he completed his mainstream graduation and joined Optometry training programme in a private institute Academy of Optometrists, in Kolkata. He completed his training in Optometry with flying colours in 1989 and started applying his newly acquired skills in his workplace efficiently. Soon, he got promoted as the Store Manager of the flagship store of the group and was also involved in the Purchase Division of the company. The first independent project that he successfully completed was automation of work process of his company. He worked with a professional consultant, studied complete business activities and processes, documented to get the software developed for his company. In the year 1992 during the spring, he wedded Savita, daughter of Mr. J. R. Kothari and Mrs. Hira Devi. He also completed Diploma in Optometry Science from Institute of Ocular Science in the same year.

In the year 1993, he was blessed with a son, Rahul.

In 1995, he took Contact Lens Dispensing training organized by Calcutta Contact Lens Society and thereafter went to Hyderabad and completed ICLEP, Contact Lens Training programme at L V Prasad Eye Institute. He also started presenting papers in Optometry conferences and writing articles for Optometry magazines.

In 1997, he was blessed with another son, Pankaj.

In 1998, he got his son Rahul admitted to Don Bosco School, facing many odds. It was the happiest moment of his life. He had longed for it, fought for it and waited for it.

Learning has been a regular and continuous process in Ajay's life. In 2001, he again went to Hyderabad and took training in Low Vision Practice at L V Prasad Eye Institute and in 2002, he went to Aligarh and took up another course on Contact Lens Fitting at Contact Lens Research & Training Institute. He also learnt the art of Ocularistry – making customized ocular prosthesis.

In the year 2002, his younger son Pankaj also got admission in Don Bosco School.

In 2002, he wrote his first book 'Optician's Guide'. Unfortunately, he could not find any publisher for his book. He was not disappointed. He knew that getting a publisher for a new author is always a nightmare. He, therefore, decided to print some copies of his own and distribute them for free. He managed to get his book launched in an Optometry conference in Kolkata.

The year 2003 brought a significant turnaround in his career. His company decided to make an investment of 5 Crores in a state-of-the-art center for LASIK surgery, and he was given the sole responsibility to set up the project in Kolkata, India. The company sent him to Bausch & Lomb, Centre of Excellence, Singapore to attend a Certificate course on Orbscan, Wavefront Basics, Zyoptix, and Hansatome Wetlab. Together with LASIK center he also set up a complete OPTOMETRY clinic and started his clinical practice with specialization in Ocularistry and Low Vision Aids.

God has His own way of rewarding us in life, sometimes through serendipity and sometimes destiny. Peers appreciated, students benefitted and institutes accepted. And in 2006, he got India's largest medical book publisher JAYPEE BROTHERS MEDICAL PUBLISHERS PVT LTD to publish his book. Today, this book is into its 3rd edition and is also sold in countries like UK, USA, Panama and some parts of Europe.

The following year in 2007, Ajay wrote another book titled 'Low Vision Aids Practice'. He also went to UK to take up Diploma in Sportvision Practice, by The Sportvision Group under Prof. Gerent Griffiths.

The year 2008 was an eventful year for him as he incorporated a Sports Vision clinic to his Optometry practice, and wrote another book on the same, titled 'Elite Sports & Vision'. He also completed a Certificate Training Programme on fitting Paragon CRT lenses by Paragon Vision Science, Mastermind Plus Contact Lens training programme conducted by Bausch & Lomb and participated in a Contact Lens Seminar organized by Johnson & Johnson at The Vision Care Institute, Bangkok.

Ajay's next book 'Ophthalmic Lenses' came in the year 2009. It was a comprehensive book on ophthalmic lenses. He also took up another certificate course in Vision Therapy under the expert guidance of Dr. Barry Tannen, from USA. He acquired vision therapy tools and added vision therapy to his optometry clinical practice.
It is correctly said that ambitious people act with purpose, but also allow themselves room to explore, experiment and discover. Ajay started thinking of writing a novel and decided to do the same. But he kept his new ambition on hold, he wanted to control the blind forces and harness it so that it fires him so much so that when he starts, nothing can stop him. He decided to start reading fiction and non-fiction books for a few years and gain more experience in life.
In the year 2010, the 2nd edition of 'Optician's Guide' was published by Jaypee Brothers and in the year 2011, Ajay successfully completed the most prestigious Contact Lens training programme conducted by International Association of Contact Lens Educator, and was awarded the usage of suffix FIACLE against his name.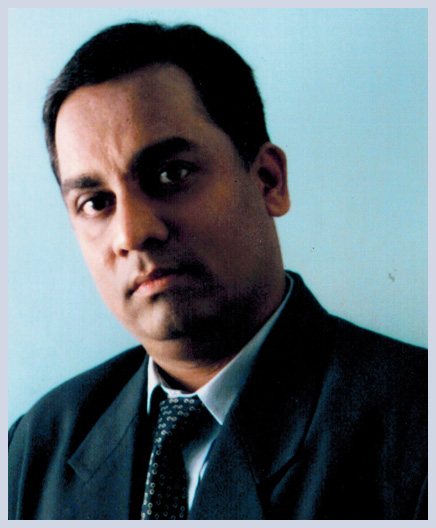 Just when he started growing his clinical practice, gaining referrals for most critical cases, his company decided to focus completely on its core optical retail business and he was called back to join the same. That year he winded up the LASIK center and his fully equipped optometry practice clinic to return to optical retail business. He was designated as Executive Director of the company and assigned to focus at strategic level including planning and restructuring organizational organogram, coaching and mentoring the growing number of employees.

He worked with a hired professional consultancy and legal advisor to upgrade the organizational structure and redesign its policies and guidelines to streamline the growing business processes. It was a complete new experience for Ajay. His outlook changed, and he started thinking like a true professional.

But he couldn't get away with his passion for writing. In the year 2013, he published another book 'Clinical Refraction Guide', to be followed by two more books in 2014, 'Basics of Computer Vision Syndrome' and 'Contact Lens Fitting Guide'.

The year 2015 brought in the happiest moment of Ajay's life when his son Pankaj topped Don Bosco School in ISC with 99% marks and got admission in National University of Singapore.

Then came the year 2016 when two of his most ambitious books were published. 'Dispensing Optics', a comprehensive book on optical dispensing based upon 4-year Optometry degree syllabus and his first fiction novel 'YET WE MARRY', a provoking romantic story. Soon after the release, he garnered immensely positive reviews for the novel. 'Yet We Marry' is today available in India's premier book retail chains like Odyssey (Chennai Adyar), Gangarams (Bangalore), Bookcafe (Noida), Universal Books (Hyderabad), English Book Depot (Ambala), Crossword (Udaipur), Oxford Bookstore (Delhi), Odyssey (Chennai Tiruvanmiyur), Crossword (Goa), Atta Gallata (Bangalore), Title Waves (Mumbai) and Story (Kolkata). In a world where most people work for material success, Ajay works for his passion. He loves taking newer challenges and enjoys a sense of accomplishment on completion. He likes planning and taking quick decisions. He has a robust understanding of every aspect of optical business and believes that nothing is bigger than the burning desire to build a worldof intellectual and emotional connection. His philosophy:
Keep a positive attitude, share your expertise, take your people along and your success is assured.